Small Business Listings
Cleaners in Dulwich Ltd - We provide dedicated domestic cleaning services to the East Dulwich area and surrounded areas within 3 miles. We are not a cleaning agency but a real cleaning company employing cleaning staff ourselves. Our cleaners are supervised on daily basis which allow us to provide very high quality cleaning services to all our customers 59 Malyons Road, SE137XD 02089355826 Mobile: 07508453219 EMAIL: office@cleaners-in-dulwich.co.uk INTERNET: www.cleaners-in-dulwich.co.uk
---
SE22 Piano School - We are a private piano teaching studio with 5 teachers offering piano lessons from Monday to Saturday in the heart of East Dulwich. Find us off Lordship Lane near Harris and Heber schools in commercial premises on Pellatt Road. We teach adults and children from age 5; from beginners to advanced levels in classical, pop, improvisation, jazz piano and music theory. We also offer training materials and advice for Music Aptitude Tests and Private School Music Scholarships. 85 Pellatt Road, London, SE22 9JD EMAIL: lorraine.liyanage@mac.com INTERNET: www.se22piano.co.uk
---
Photography - Framed limited edition abstract photos. Music composition and CDs. Commissions considered. EMAIL: steve@stevefrench.co.uk INTERNET: www.stephenfrenchphotography.co.uk
---
Database and Web design -
The Database Bureau has over 25 years experience specialising in database design using SQL Server, MySQL and Access. We also offer web design using Dreamweaver, ASP, and VB. Also can be consulted on systems, networks, hardware and publishing. Can offer domain registration, hosting and email packages. 2 Nutbrook Street, London, SE15 4LE 02077322178 EMAIL: mail@thedatabasebureau.co.uk INTERNET: www.thedatabasebureau.co.uk
---
Dulwich BJJ - 8 Week Self Defence course This self defence program is designed to teach women of all ages and athletic abilities how to defend themselves using effective Brazilian Jiu Jitsu methods which rely less on strength and more on leverage, technique and timing. You will learn to defend yourself from the most common attack scenarios ranging from having your hair grabbed to being pinned to the ground by an assailant. The course will be run in a friendly and safe environment. A fully qualified Brazilian Jiu Jitsu instructor will conduct it and our goal is to ensure you not only learn but also enjoy the classes. Pond Cottages, SE21 7LE Mobile: 07540783723 EMAIL: admin@dulwichbjj.com INTERNET: www.dulwichbjj.com
Small Business Entry - £20 per year:
Suited to people without retail premises such as accountants, fitness trainers, babysitters, childminders, gardeners, builders and others who work from home offices.

Full Entry - £75 per year:
For those with premises on Lordship Lane, Grove Vale, North Cross Road, Bellenden Road or East Dulwich Road, you can submit information about your business and a web page will be created for you, including price list or menu, links as well as exterior and interior photos we will take for you.
Discounts available until end of June: 2 years (£120) and 3 years (£150)!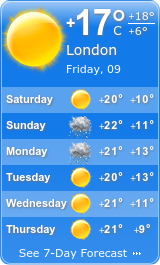 New Harris Academy
22/05/2017
DHFC Suffer 2nd Consecutive Play-Off Defeat
22/05/2017
Thomas More Hall to become Picturehouse
06/05/2014